Sarah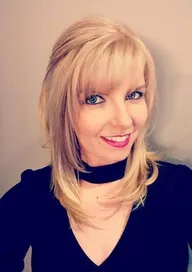 Sarah has been part of the G&G Family since 2012. She graduated in 2011 from The College of Lake County with a degree in Applied Science. She also has an educational background in Early Childhood development as well as many years of experience working with children of all ages. Sarah is very passionate about her career, she will go the extra mile to make sure you are comfortable in the dental chair and ensure optimal oral health. Outside of the office, Sarah is apart of the Chicago Hydra paintball team. She also enjoys hiking the world and spending time with her husband and fur-children, Bruce Wayne, Artemis, Auriel and Luci.

---
Angela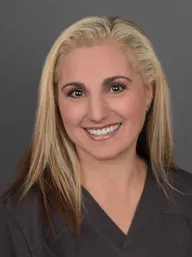 Angela received her Associates in Applied Science for Dental Hygiene from the College of Lake County. She has been in dentistry for the last 20 years. First as an assistant, then working at the front desk and finally, now as a hygienist. She loves being able to help her patients understand the importance of good oral health and helping them achieve a healthy smile that they are proud to show off. She loves treating her patients and looks forward to meeting new ones. In her free time she loves spending time with her 11 year old son, Joshua and their menagerie of animals. They have a dog named Baxter, two bunnies – Roger and Jess, and a crested gecko, Stickers.
---
Ann


Grew up in Wisconsin, moved to Texas for a while. B.A. in Sociology from UT- Arlington and then graduated from Baylor College of Dentistry with a B.S. degree in Dental Hygiene. Interested in genealogy, protecting the environment, and true crime.

---
Amanda

Amanda is a graduate from the College of Lake County. She obtained her Associates of Applied Science in Dental Hygiene. She has volunteered in the community through programs like Remote Area Medical and Mission of Mercy, providing dental hygiene services to those in need. She expands her education with special courses focusing in Occupational Safety and Health Administration and implements her knowledge into the dental setting. In her downtime, she enjoys gardening outdoors, going to the lake, and spending time with her 3 children.
---
Tanya